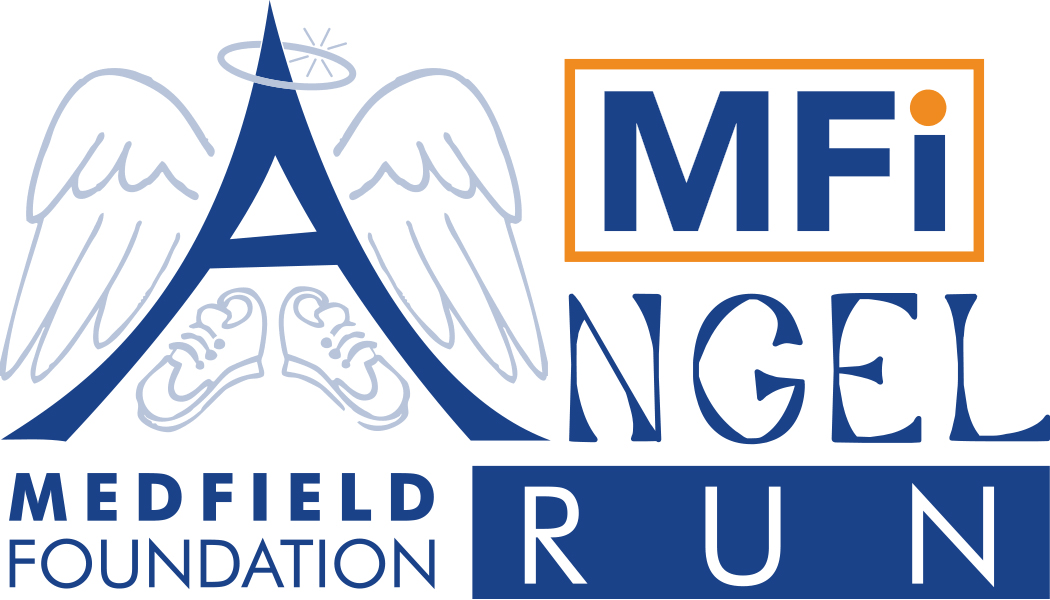 2020 Virtual Angel Run & Fundraiser
Join us for the 15th year of The MFi Angel Run, we're going Virtual this year! Run anytime, anywhere between the dates of Thursday, November 26th (Thanksgiving Day) through Sunday, December 6th, 2020 to support the MFi Angel Run and maintain a safe physical distance.
​
Your registration donation to the MFi Angel Run directly supports residents in need right here in Medfield and this year that need is greater than ever. The Angel Run helps raise thousands of dollars that is put back into the community to help people who have come upon hard times. Your registration helps make a difference in the lives of so many people. If a virtual 5K is not your thing, please register as a donation to the MFi during this unprecedented time.
In 2006 family and friends of Natasha Domeshek (left) organized the Angel Run as an MFi initiative in remembrance of their beloved third grader. Once the initial goals of the Angel Run were reached in 2012, the Medfield Foundation Board decided to continue the holiday tradition. Since then, the proceeds support town residents in need through the MFi Public Need Fund.
Early Bird Registration
Early Bird Registration submissions received by November 2, 2020 are $25.00 and will include a special edition 2020 Angel Run shirt; If no shirt is desired, please indicate so under shirt size for that particular participant. Any savings from declined shirts will be applied to the Medfield Foundation Angel Run Fund.
​
Standard Registration
Standard Registration Fees after November 2, 2020 will be $30.00 per person. Please note that registrations after November 2, 2020 will NOT include an Angel Run shirt. Standard registration will close Sunday, December 6th at 12:00 noon.
​
Angel Run Shirt
Commemorative Angel Run shirts are available to participants who register by the early bird deadline of November 2, 2020. This years' special edition shirts are available in Adult and Youth sizes. Please pick your sizes accordingly and wear them proudly as you take to your favorite path around town.
​
New This Year! Angel Run shirts will be mailed to your home address and should be delivered right before Thanksgiving. Please be sure to register with the address where you want your shirt delivered.
​
Race Details & Schedule:
Complete your 5K run/walk on any route that's safe and allows you to maintain proper physical distancing. We encourage you to run between the dates of Thursday, November 26th (Thanksgiving Day) through Sunday, December 6th, 2020. For those participants that wish to record their individual time, a link to self-report results will be available.
​
Volunteers Needed
The Angel Run planning committee is currently seeking volunteers to help with the 2020 MFi Angel Run. If you would like to learn more about giving back to the community and help plan next year's event, please email angelrun@medfieldfoundation.org and someone will get back to you.
The Course
​
The Angel Run course is usually a USATF certified 5K however this year, as a virtual race, you can pick the 5K course of your choice. You will have the opportunity to upload your time to be recorded as part of the event. Participants who run the actual Angel Run course will have their times noted accordingly for those people looking to track their times and compete.
Angel Run Photos
​
Check out photos from many of our previous events on our Flickr site with free hi-res photos available for download. We have "Best of" albums and albums of all photos taken at that years race. Be sure to tag @medfieldfoundation when posting on social media!
Support the Public Need Fund
Unable to participate but still want to help out? You can support the Angel Run mission with a donation to the MFi Public Need Fund. Proceeds support people in need in the Town of Medfield.
Thank You To Our 2020 Sponsors
Be a part of the season of giving through the Medfield Foundation by participating as a corporate sponsor. Your business will receive great exposure on the backs of over 1,000 runner shirts plus other promotional opportunities. Thank you to those organizations below who have already agreed to sponsor the 2020 race. If you would like to learn how to become a corporate sponsor, please email sponsors@medfieldfoundation.org.
​
Our Presenting Sponsor
The Angel Run Team would like to acknowledge Needham Bank for their ongoing support as our Presenting Sponsor and all of our sponsors, without whom this race would not be possible.